Help With

A
DHD California
The following is a compiled directory listing of California ADHD therapists, psychologists, psychiatrists, mental health professionals, medical professionals, social workers, nurses, medical, naturopathic and holistic practitioners,  neurofeedback providers, coaches, physicians, and ADHD ADD practitioners, educators, schools, educational groups, camps and retreats nutritionists who may be of help with ADHD and ADD. These Listings are compiled by city in alphabetical order.

Brawley
Mohammed Admani, M.D.
Dr's. Admani & Baig
565 Main St.
Brawley, CA., 92227
Phone: (760) 344-5565
Fax: (760) 344-5656
Profession: Pediatrician
Orientation: General Pediatric Care
and ADHD Treatment

Brentwood

BettyLue Lieber, PHD
Unity Center for Inspired Living
50 Sand Creek Rd., Suite 140
Brentwood, CA 94513
Pleasant Hill, CA 94523
Brentwood, CA 94513
Hidden Valley Lake, CA, 95467
Phone: (800) 919-2392
Fax: (925) 262-8498
http://bettylue.org
bettylue@bettylue.org
Profession: Licensed marriage and family therapist, whole life success coach, spiritual teacher and interfaith minister, specializing in individual, couples and family psychotherapy
and coaching.
Orientation: Offers education and inspiration as well as practical
creative solutions, and options for
you to consider to actualize your ideal life, as well as, coaches ADHD clients in undoing sabotaging strategies, limiting beliefs and negative habits
of mind to clear the way to clarity, commitment and fulfillment. 
Classes. Groups and Seminars. ADHD Coaching and ADHD Counseling.

Burlingame

Akira Olsen, PhD
"Inner Diamonds Are Forever"
1601 Bayshore Highway
Burlingame, CA 94010
Toll Free: (888) 798-2272
Phone: (415) 508-7798
Fax: (415) 592-1658
http://drakira.com
drakiraolsen@gmail.com
Profession: Licensed Clinical Psychologist and Psychological Counselor and ADHD Coach
Orientation: Works with her clients collaboratively to attain their short-term or long term goals. ADHD Assessments  Helps identify what may be contributing to current situations, and advise where to start making changes. ADHD Counseling and ADHD Career Counseling.
Calabasas

Sarah Breitbach Sneed,
M.Ed, Ph.D.
"All Families Have Problems.
Healthy Families Solve Them."
500 W. Agoura Rd., Suite 102-589
Calabasas, CA 91302
Phone: (805) 419-396726
http://www.sarahsneed.com
sarahsneed@sarahsneed.com
Profession: Licensed psychologist
Orientation: Offers a comprehensive range of psychological service tailored to the clients goals. Helps develop a plan for clients with ADHD to reach outstanding success in their family
and personal life. Adapting to change, Family conflict, School success, Healthier habits, Couples therapy. Families with young children Psychological and educational evaluations are provided for infants, children, adolescents, and adults. Evaluations always include conducting a clinical interview and administering
a battery of psychological tests. Leadership Coaching. ADHD Assessments, ADHD Coaching, ADHD Counseling and ADHD Educational Support.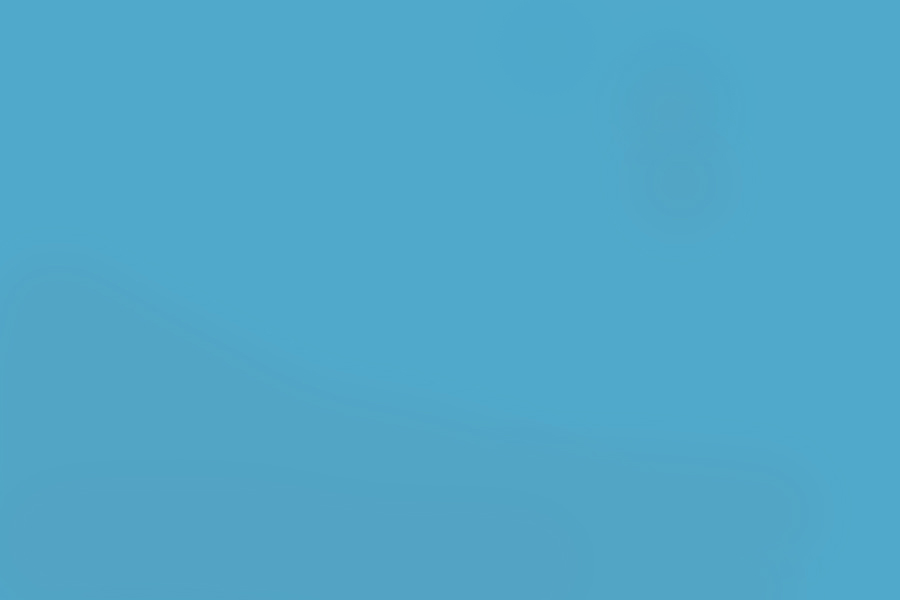 California ADHD Directory all Providers
    Berkeley Through  Cardiff By The Sea

California ADHD Directory all Providers.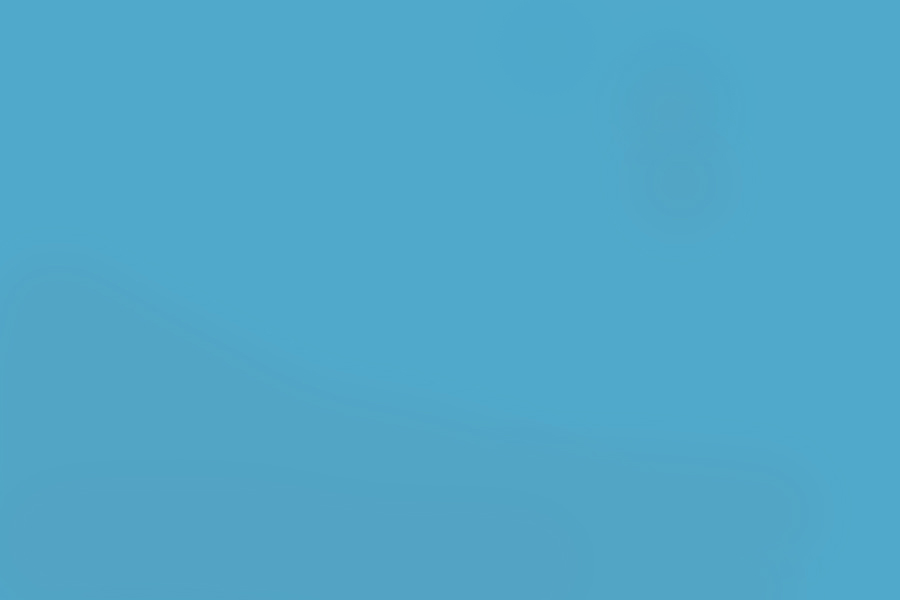 Berkeley Cont.
Roy Eyal, MD
l2127 Ashby Ave.
Berkeley, CA 94705
Phone: (510) 239-5659
Fax: (855) 496-2232
http://berkeleychildpsychiatrist.com
doctoreyal@gmail.com
Profession: Board certified licensed psychiatrist and author
Orientation: Offers psychiatric services for adults and children of all ages for mental health treatment for diagnoses including ADHD. ADHD Treatments offered include medication, Cognitive Behavior Therapy (CBT), and Psychodynamic Therapy. ADHD Educational Support

Melinda White, MFT
1635 Solano Ave.
Berkeley, CA 94707
Phone: (510) 526-8208
http://www.adhdtreatment.com
adhdtreament@mindspring.com
Profession: Licensed psychotherapist specializing in treatment of children and adults with ADHD
Orientation: Provides Individual sessions for ADHD adults, initial screening/ diagnosis for adult ADHD, (ADHD Assessments), and Counseling and organizational and study skills help for college/university students with ADHD. ADHD EDucational Support.
 
Beverly Hills

Ryan K. I. Davis, MD
9777 Wilshire Blvd., Suite 707
Beverly Hills, CA 90212
Phone: (310) 740-9755
Fax: (800) 930-5188
http://www.ryandavis-md.com
Profession: Board certified psychiatrist
Orientation: Provides psychiatric consultations for children, adolescents, adults and their families, ADHD treatment formulation and recommendations, medication management, ongoing psychotherapy for adults, adolescents, children, couples, and families, ADHD parental guidance and education. ADHD Assessments.

Carol Kelson, MFT, Ph.D. (c)
"Inner peace reflected in outer peace."
9171 Wilshire Blvd. Suite 600B
Beverly Hills, CA 90210

Locations: Beverly Hills, Larchmont and Los Angeles
Phone:  (310) 909-4538
http://www.carolkelsonmft.com
Profession: Psychotherapist, Licensed Marriage and Family Therapist, Neuorfeedback Provider,
Clinical Director at Center for Hope and Healing,Supervisor for marriage family therapist interns, Volunteer
providing neurofeedback to veterans and supervising neurofeedback clinicians.
Orientation: ADHD Treatment, Sensorimotor Psychotherapy, Somatic Based Psychotherapy, Eclectic, Family Marital, Gestalt, EMDR, Mindfulness-based (MBCT), Psychodynamic, Relational, Neurofeedback.
Issues: Anxiety or Fears, Relationship Issues, Peer Relationships, Self Esteem, ADHD Child or Adolescent, Coping
Skills, Divorce, Family Conflict, Parenting, ADHD Substance Abuse, Spirituality, Attention Deficit (ADHD), Asperger's Syndrome, Depression, Obsessive-Compulsive, (OCD), Traumatic Brain Injury, Trauma and PTSD. EEg and Amen Assessment Questionnaire.
ADHD Educational Services. ADHD Parental Guidance.  Groups and Workshops.

Orli  Peter, Ph.D. BCIA-EEG
Center for Accelerated Psychology
"A Special Place to Heal and Grow"
315 S. Beverly Dr., Suite 307
Beverly Hills, CA 90212
Phone: (310) 228-3627
FAX: (310) 785-9207
http://www.drorlipeter.com
Profession: Psychiatrist and Neurofeedback Provider
Orientation: ADHD Neurofeedback, Accelerated psychotherapies, HRV (Heart RateVariability), Mindfullness, ADHD Assessments and Evaluations, ADHD Treatment.
California Coastal Adventure

SOAR, Inc.
"SOAR believes all individuals identified
with learning disabilities (LD) and attention deficit disorder (AD/HD) possess inherent talents and gifts"
John Willson, Executive Director
226 SOAR Lane
P.O. Box 388
Balsam, NC 28707
Phone: (828)456-3435
Fax: (828) 456-3449
http://www.soarnc.org
admissions@soarnc.org
Orientation: ADHD Camp and ADHD Educational Services
SOAR is a private, non-profit corporation dedicated to: Providing adventure based wilderness programs and experiential education services to individuals and families dealing with learning disabilities and/or ADHD, attention deficit disorders.
Certified Private School Semester Courses: Success Oriented Achievement Realized features success-oriented, high adventure program for preteens, teens and adults with Learning Disabilities (LD) and Attention Deficit/Hyperactive Disorder (AD/HD). Emphasis is placed on developing self-confidence, social skills, problem-solving techniques. Serving youth ages 12 to 18 offering expeditions in the Coastal Southeast, Desert Southwest, the Appalachian Mountains, the Rocky Mountains, California and Latin America.
Key Components:
• Wilderness Expeditions
• Academic Credit Opportunities
• Life Skills Instruction
• Service Learning Component
• Small group setting
• Semester and year long opportunities
LD Summer Camp and ADD/ADHD Adventure Summer Camp
California Costal Adventure: This incredible adventure offers many of our students' favorite activities set in one of the most scenic sections of the California Coast. The course begins in the Ventura area. Students choose the next two days including: surfing, boogie boarding, swimming, and rock climbing. Then it's off to the majestic Channel Islands  for two days of exploration by boat, sea kayak, snorkeling, hiking, and fishing. The course then moves north to Moro Bay and Montana de Oro State Park. For Swimming, snorkeling, horseback riding, deep sea fishing, hiking, plus viewing seals and sea lions in their native habitat are just a few of the adventure opportunities. The course concludes with a final night and sumptuous feast in the Cambria area before the group returns to Los Angeles.


Camarillo

Laura E Forsyth, Ph.D
"Compassionate, science-informed

psychotherapy in Camarillo"
1601 Carmen Dr., Suite 211
Camarillo, CA 93010
Phone: (805) 795-2131
Fax: (805) 322-2301
http://www.drlauraforsyth.com
dr.lauraforsyth@yahoo.com
Profession: Licensed Psychologist and
Neurocognitive Therapist
Orientation: Provides ADHD assessments and neurocognitive therapy for college students and adults. ADHD Career Counseling.

Cardiff By the Sea

Dianne Sterling, Psy.D.
Mindfulness Psychological Services
"What we think, we become" (Buddha)    
111 Chesterfield Dr., Suite 121
Cardiff By the Sea, CA 92007
Phone: (760) 530-4743
Fax: (760) 753-6481
http://www.diannesterling.com
diannelsterling@cox.net
Profession: Licensed Clinical Psychologist and Consultant, Life and ADHD Coach
Orientation: Integrating cutting edge strategies of current Western psychology with timeless Eastern practices and mindfulness. ADHD Assessments. Her perspective has been honed over two decades of experience with a broad spectrum of psychological and holistic modalities. ADHD Parent Coaching Helps parents obtain the answers they need and a more full understanding of their child with ADHD as well as helping the child gain self understanding of their own strengths and weaknesses. Employs an intuitive approach to both psychotherapy, life coaching and consultation with a blend of mindfulness, psychodynamic and schema therapy, energy medicine, meditation and yoga. ADHD Altenative Care Practitioner Offering a full range of consulting, therapeutic, coaching, and assessment services.