Help With

A
DHD California
The following is a compiled directory listing of California ADHD therapists, psychologists, psychiatrists, mental health professionals, medical professionals, social workers, nurses, medical, naturopathic and holistic practitioners,  neurofeedback providers, coaches, physicians, and ADHD ADD practitioners, educators, schools, educational groups, camps and retreats nutritionists who may be of help with ADHD and ADD. These Listings are compiled by city in alphabetical order.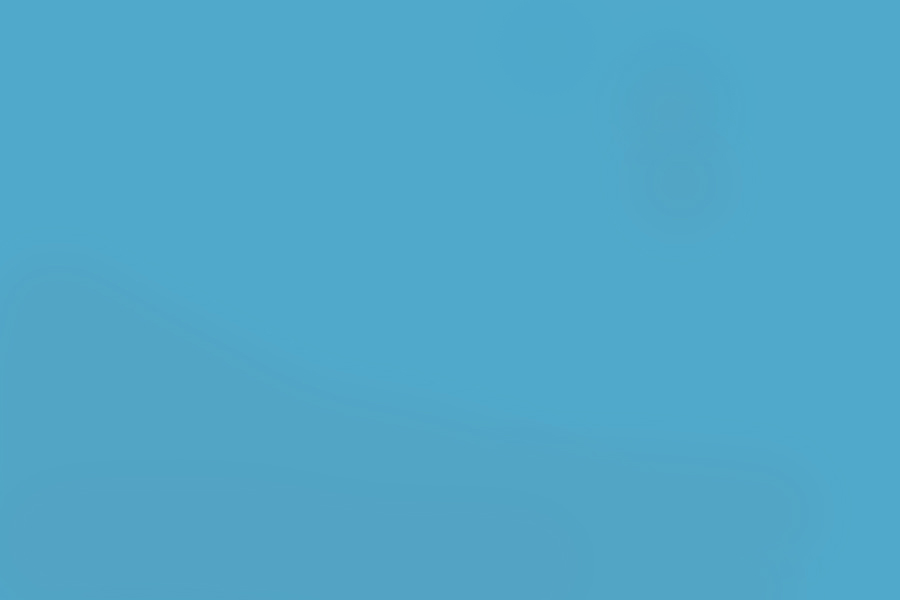 California ADHD Directory all Providers
               Chico Through Encino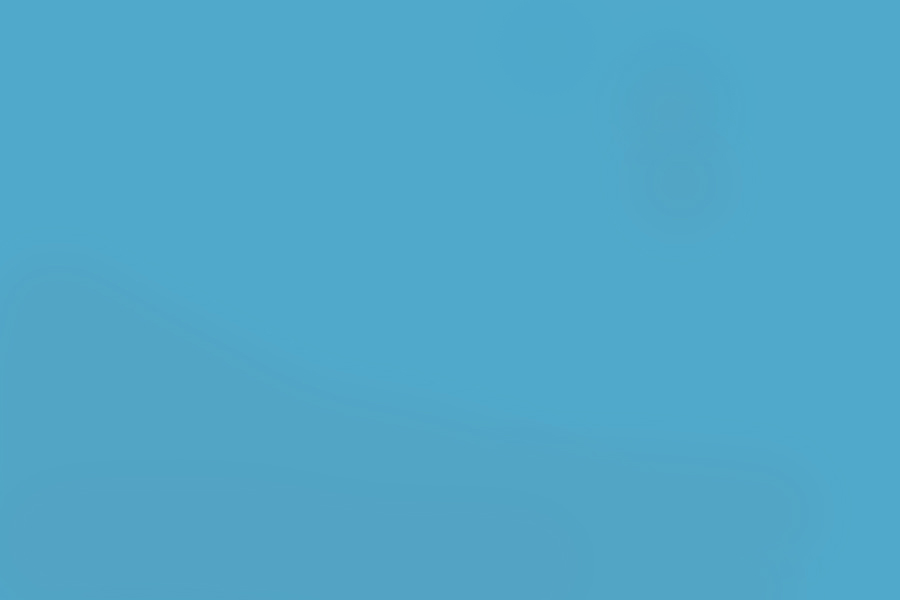 Marcia L. Daniels, M.D.
16133 Ventura Blvd., Suite 670
Encino, CA. 91436
Phone: (818) 995-7848
Fax: (818) 385-1278
Profession: Psychiatrist
Orientation: Psychotherapy, Education, Coaching, ADHD Evaluations, Adult Assessment, Behavioral, Client-centered, Cognitive, Cognitive-behavioral, Couples, Family/Marital, Nutritional and herbal recommendations, Psychiatric Assessment, Psychopharm acologic
Robert Wilford, Ph.D
ADHD Specialists
"Transforming one life at a time!"
15720 Ventura Blvd. #503
Encino, CA 91436
Phone: 888-311-ADHD (2343)
Fax: (866) 630-4259
http://www.adhdspecialists.com
askdrwilford@adhdspecialists.com
Profession: Clinic Director for ADHD Specialists, Licensed Clinical Psychologist Adults, Teens and Couples with Attention Deficit Hyperactivity Disorder and coexisting conditions.
Orientation: ADHD Evaluations,
Adult Assessment, Child Assessment.  His approach keeps in mind the neurological
aspects of ADHD as well as the psychological issues that develop from a lifetime of being impacted by ADHD.


ADHD Specialist
"Transforming one life at a time!"
15720 Ventura Blvd. #503
Encino, CA 91436
Phone: 888-311-ADHD (2343)
Fax: (866) 630-4259
http://www.adhdspecialists.com
info@adhdspecialists.com
Profession: ADHD Specialists offer an

Integrated Approach to treating

ADD/ADHD
Orientation: Psychiatric Evaluations,

Behavioral and Cognitive Treatment for ADD/ADHD and other related conditions, Psychotherapy and Counseling, Couples Counseling, Education and Counseling, Psychopharmacology and Medication Management, ADD/ADHD Parents Training,ADD/ADHD Students Advocacy, ADD/ADHD Academic Tutoring and Placement,  Individual and Group Coaching Services, Support Groups and Social Skills Groups, Skills-Based Group Treatment , Intensive Workshops, Complementary and Alternative ADD/ADHD non-medication therapies, Nutritional Counseling and supplementation, Intensive Integrative Care Treatment
Chico

Ejaz Ahmed, M.D.
Chico Family Health Center
680 Cohasset Rd.
Chico, CA. 95926
Phone: (530) 342-4395
Fax:530-894-2325
http://www.dnci.org
Profession: Pediatrician
Orientation: General Pediatric Care

and ADHD Treatment

Corona

Ressia Lee, M.D.
Pediatric Partners
2279 Eagle Glen Pkwy., Suite 110
Corona, CA. 92883
Phone: (951) 278-8278
Fax: 951 278 8273
http://www.pediatric
partners.net
Profession: Pediatrician
Orientation: General Pediatric Care and ADHD Treatment and Evaluations

Costa Mesa

Allan Lane, MD
Lane Medical Clinic
2850 Mesa Verde Drive East, Suite B
Costa Mesa, CA 92626
Phone: (714) 979-0909
http://lanemedicalclinic.com
info@lanemedicalclinic.com
Profession: Physician with internal medicine specialty
Orientation: Offers a complete medical care program for ADHD, including diagnosis, ADHD Assessments. Prescription help and support resources or referrals.  ADHD Treatments and ADHD Nutritional Guidance.

Cupertino

Amy Blanchard, PHD
20045 Stevens Creek Blvd, Suite D-2B
Cupertino, CA 95014
Phone: (650) 823-1157
http://www.amybanchard

phd.com
dr.amyb@att.net
Profession: Licensed Psychologist,
Orientation: General psychotherapy practice with a special interest in adolescent and adult ADHD offering both psychotherapy and screening for ADHD. Eye Movement Desensitization and Reprocessing, EMDR Adult ADHD, Anxiety/Stress, Depression, Co-Dependency, Chemical Dependency, Grief/Loss, Relationship/Marriage/Divorce, Adjustment Disorders, Abuse

Danville

Jane Massengill, LCSW/ MCC
The Gremlin-Taming Institute
" A Process for getting  a sliver of light between who you are and who you think you are"
425 El Pintado Rd, Suite 135
Danville , CA 94506
Phone: (925) 831-1184
Toll Free: (800) 980-1180
Fax: (925) 743-1988
http://www.janemassengill.com
jane@tamingyourgremlin.com
Profession: Licensed Clinical Social Worker, Professional Life Coach and Psychotherapist (MCC, LCSW). Director of The Gremlin-Taming Institute. Speaker. Teleclass leader. Mentor for new coaches. Wrote chapter in Daniel Amen's book, "Healing ADD" on ADD Coaching. Collaborative author in "Guiding Principles for ADHD Coaches",

a paper presented at the A.D.D.A. conference, 2002
Orientation: Coaching, Treatment for adults with ADHD. Workshops, tele-classes. Keynote Presentations

and Training 
Davis Cont.
Tomoko "TJ" Vidalesi
IROC Education and Family Consulting
907 Third St.
Davis, CA 95616
Phone: (530) 400-4500
http://www.irocdavis.com
info@irocdavis.com
Profession: Professional ADHD Coach, Consultant and Educator  
Orientation: Empowers clients to achieve their goals by providing parenting and life-skills coaching.  Executive Functioning, Independent Living, Academic and Professional Services, Working Memory Training, Acedemic Program Training for educators, parents, support aides and tutors. Executive Functioning Coaching Groups for High School Juniors and Seniors and over 18.

Dixon

Thomas M Smith, Psy.D
125 N. Lincoln St., Suite H
Dixon, CA 95620
Phone: (707) 670-3926 (707) 235-8600
Fax: (707) 678-0666
http://www.drtomcares.com
Info@drtomcares.com
Profession: Licensed clinical psychologist and counselor
Orientation: Offers a highly personalized approach tailored to individual needs that combines care with challenge so that people with ADHD can be successful in establishing success in life.

Downey

David G Aguilar, M.D.
8327 Davis St 202
Downey,  CA 90241
Phone: (562) 923-2445
Fax: (562) 923-9825
Profession: Pediatrician
Orientation: General Pediatric Care

and ADHD Treatment

El Sobrante

Sydney Barbara Metrick, PHD
"Coaching for ADHD and Non-Linear Thinkers"
Artful Coaching
4449 Wesley Way
El Sobrante, CA 94803
Phone: (510) 223-3882
http://www.artfulcoaching.com
Sydney@artfulcoaching.com
Profession: Professional coach and certified clinical hypnotherapist with a doctorate in expressive arts Orientation: Assess needs and challenges, sets specific goals, and then works to develop the habits, tools, and structures needed to achieve those goals. Clarify your values and direction, Set structured goals, Take directed action, Maintain momentum, Work through obstacles and Achieve desired results.
Encino

Orly Saghian, Psy.D
Saghian Psychological Services
"A Professional Psych. Corp"
16055 Ventura Blvd., #715
Encino, CA, 91346
Phone: (818) 419-1442

and (818) 981-1681
Fax: (818) 501-6373
http://drorlysaghian.webs.com
DrOrlySaghian@yahoo.com
Profession: Pyschologist, Education Specialist, Neurofeedback Provider and SAP certified (Substance Abuse Professional)
Orientation: ADHD Treatment, Cognitive Behavior Therapy, Humanistic/Existential therapy, and Neurofeedback to treat individuals, ADHD Assessments. Austism/Asperger, ADHD, Addiction, Anger Management, Anxiety Disorder,
Court Order Treatment, Domestic Violence, Eating Disorder, Learning Disability, Mood Disorder, OCD, Parenting. Psychological Testing,  PTSD/Trauma, Stress Management.
School Services Include:
Interventions: Behavior Modification, CBT, Communication Skills Training, Effective Communication (between parents, teachers, & children),Social Skills Training
Parents/Teachers Training: Education related to children needs, Neurofeedback Treatment, Seminars/workshops, Individualized Instruction, Parents Support Group,
Psycho Education. Progress Reports and Supervision. ADHD Educational Services.
Davis

Cathy Neuhauser, PHD
604 Third St.
Davis, CA 95616
Phone: (530) 759-0116
http://cathyneuhauserphd.com
cathy.n@cathyneuhauserphd.com
Profession: Professional Psychologist and ADHD Coach
Orientation: Provides ADHD evaluations for both adults and children and coaching to address ADHD behaviors that interfere with life. Trauma, Dissociative Disorders, Eating Disorders,ADHD Treatment, Children, Sand Tray. ADHD Coaching and ADHD Assessments


Richard L.Ferman, M.D.
ADHD Specialists
"Transforming one life at a time!"
15720 Ventura Blvd. Suite 503
Encino CA.  91436
Work Phone: (888) 311-ADHD (2343)
Fax: (866) 630-4259
http://www.adhdspecialists.com
askdrferman@adhdspecialists.com
Professiona: Psychiatrist, CEO and Medical Director of Aptima Behavioral Medical Group Inc. and ADHD Specialists
Orientation: ADHD Assessment, Psychiatric Consultation, Evaluation and Treatment for Adults, Couples, Adolescents and Children. Psychopharmacologic
Encino Cont.

Sarah A. Ferman, LMFT, MBA, PCC
ADHD Specialists
"Transforming one life at a time!"
15720 Ventura Blvd. #503
Encino, CA 91436
Phone: 888-311-ADHD (2343)
Fax: (866) 630-4259
http://www.adhdspecialists.com
asksarah@adhdspecialists.com
Profession: Vice President of Operations and Principal Client Care Coordinator at ADHD Specialists, Licensed Psychotherapist, Licensed Marriage and Family Therapist,
Professional Coach and Career Counselor
Orientation: Supportive Counseling, Cognitive Reframing and Psychotherapy. Helping to unleash her clients potential, clarify and actualize their goals and desires, harness their strengths, develop strategies to navigate and build solid foundations, and create positive and successful patterns to fulfill their goals and dreams.
California ADHD Directory all Providers