Help With ADHD New York
Astoria
Vaia Delidimitropulu

Aristotles Pyschological Center
31-09 37th St.
Astoria, NY. 11103
Phone: (718) 721-4300
Fax: 718-721-5600
http://www.aristotles
psychological.com
Profession: Psychologist,
Neurofeedback Provider, Educator, Coach and Consultant.
Orientation: Neurotherapy EEG Neurofeedback:  Attention Deficit Disorder (ADHD), 
Hyperactivity in children & adults, Epilepsy, Autism, Dyslexia. Reading
and learning programs,
ADHD Educational Services, Psychotherapy (individual and group), Marriage and Family Counseling,
Hypnotherapy;  Anxiety & phobic disorders,  Depression,  Addiction treatment & recovery,
ADHD Alcohol and Substance Abuse Therapy; Biofeedback., & Support Therapy for Domestic Violence,
Verbal, Physical, & Sexual Abuse.  ADHD Assessments: PsychoDiagnostic Evaluations for ADD/ADHD.
(Vocational, Intelligence, Personality) Psychological Evaluations for Child Custody Cases,
No Fault Cases, & Criminal Cases.  Bipolar, Obsessive Compulsive Disorder (OCD), Cognitive Disorders,
ADHD Anger Management, Oppositional Defiance Disorder (ODD), Parenting Issues (ADHD Parental Guidance.
Treatment Modalities: Cognitive Behavioral, Neurotherapy, Reality Therapy, Behavior Modification,
Expressive Therapy, Play Therapy, Gestalt Technique, and Hypnosis, Online Counseling Services,
ADHD Medication Management. Yoga and Meditation ADHD Alternative Care Practitoner and ADHD Cognitive Training.
ADHD Coaching and Career Counseling, Consulting. Ask about our Groups and Classes for all ages.k
Babylon
Linda Himberger, CSW                   
60 Fire Island Ave., Suite 103
Babylon,  NY 11702
Phone: (631) 805-4227
http://www.lindahimbergerlsw.com
lindahimberger@optonline.net
Profession: Clinical Social Work/Therapist
Orientation : Coaching, Cognitive Behavioral (CBT), Family Systems Therapy,
Family/Marital Therapy, and Eclectic
New York ADHD Direc

tory of Career Counselors

The following is a compiled directory of New York  ADHD Career Counselors, College Coaches, ADHD Coaches, Parent Coaches, Therapists, Psychologists, Consultants, Educational Specialists and other ADHD Professionals who may be of help for those with ADD and ADHD who are in pursuit of positive career choices.  Many of these individuals are able to provide Coaching Services, via phone, internet and SKYPE. These Listings are compiled alphabetically by city.

Utilizing the services of ADHD Coaching can be a very convenient and time effective way to seek help as most
ADHD Coaches are able to provide their expertise via phone, email, Video Cam and SKYPE.



Bayside
Andrea Yellinek, M.S.,
OTR/L, ACG
Bayside, NY
Phone: (718)305-8222
Balancedaddvantage@rcn.com
Profession: Professional Coach,
Orientation: Coaching  ADHD Teens.
Brooklyn

Rimma  Danov,  Ph.D.
Brain Academy-Individual Tutoring, Cognitive Testing & Natural Remedies
95-11 Shore Rd.,  Suite C
Brooklyn, NY.  11209
Phone: (877) 556-9888
http://www.55MyTutor.com
Profession: Neuropsychologist,
Education Specialist
Types of Therapy: Has developed a
tutoring program that focuses on
tutoring academic subjects and
emphasizes thinking, reasoning,
information processing and retention
skills, as well as addresses test anxiety,
low motivation, and low self-esteem
Brooklyn Cont.

Donna C. Arking, LCSW
792 East Nineteenth St.
Brooklyn, NY 11230
Locations:
Brooklyn and New York City
Phone: (718) 434-2801
http://www.donnaarking.com
donna.arking@gmail.com
Profession:
Licensed Clinical Social Worker, Psychotherapist, Life and ADHD Coach, Public Speaker and Parent Educator
Orientation:
ADHD Treatment for Children, Adolescents and Adults. Diagnostic Assessment, ADHD Career Counseling, ADHD Therapy, Attachment-based, Somatic Experiencing (trauma
healing), Relational, Psychodynamic, Integrative, Family Systems and Trauma focused.
Help for Adults:
Diagnosis, Treatment, Coaching, Organizational Skill-building, Behavioral Therapy
Help for Families:
Pharmacological Therapy, ADHD Medication Management, School-based Services,
Monitoring & Coordination, Family Therapy, Parent Training and Psycho-education and Multi-family Support Groups. ADHD Educational Services.
Multi-Modal Treatment: Behavioral Therapy includes Behavior Modification and Cognitive Behavioral Therapy
Issues:
  Academic Underachievement, ADHD School Support, Autism, Asperger's Syndrome, Autism, Learning Disabilities, ADHD/LD, Anxiety, Chronic Impulsivity, Codependency, Depression, Emotional Disturbance, Oppositional Defiance, Relationship Issues, Trauma and PTSD, ADHD Anger Management, Behavioral Issues, Coping Skills, Divorce, Family Conflict, Obsessive-Compulsive (OCD) Self Esteem.
Mental Health:
  Impulse Control Disorders, Personality Disorders and Mood Disorders.
Chappaqua
Esta M.  Rapoport  Ed.D.
61 Cowdin Crl.
Chappaqua, NY.  10514
Phone: (914) 241-3147
Fax: (914) 241-3172
Profession: : Education Specialist,
Therapy: Social Skills Training.
Congers
Joyce Walker M.C.C, S.C.A.C.
Crystal Clear Coaching AD/HD
"Joyce is a Master Certified Coach
with extensive training"

Students – Adults.
2 Trevor Lake Dr.
Congers, NY.  10920
Phone: (845) 268-6473
Cell Phone: (845) 641-1114
http://www.c

rystalclear
coach.com
jwcoach@aol.com
Orientation ADHD and Life Coaching and ADHD Career Counseling.Profession: Senior Certified AD/HD Coach.


Larchmont





Paula Borsody, MA, ACC, PACG




Paula Borsody Coaching




Larchmont, NY.




Phone: (914) 834-5481


www.clearmindcoach.blogspot.com


pjbborsody@aol.com


Profession: ADHD Coach and Emotional Literacy Coach and Consultant
Orientation: ADHD Coaching. Emotional Literacy Coach, Trainer, and Consultant,
Trained and Employed by Yale University to support educators in implementing an
Emotional Literacy program in schools
and classrooms.
(www.therulerapproach.org).
ADHD Educational Services.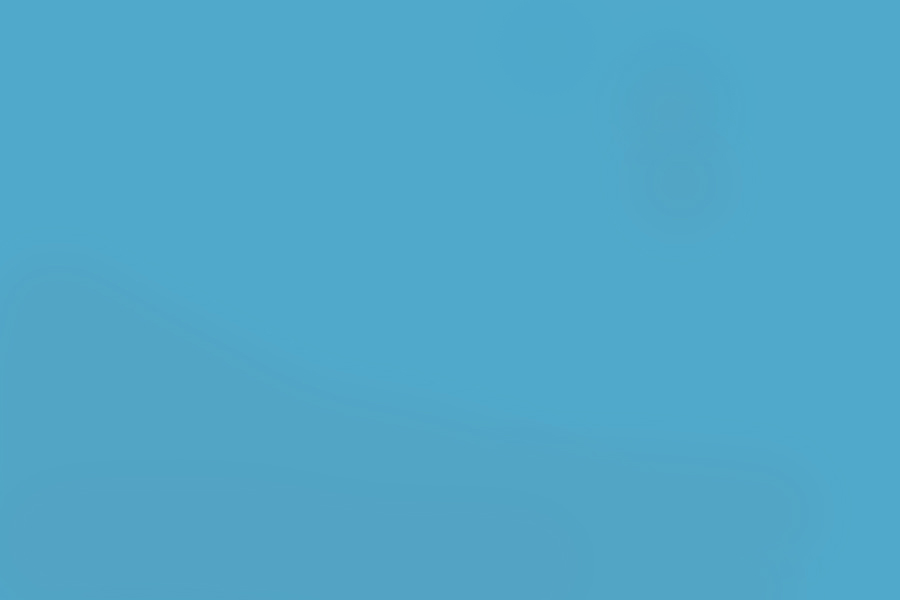 New York ADHD Direc

tory of Career Counselors Page 1 of 1.

New York City

New York City ADHD Career Counselors

Nyack

Elaine Maye, LCSW-R
Goal Focus Psychotherapy Services, LLC
99 Main St., Suite 309
Nyack, NY. 10960
Phone: (917) 846-9657
Profession: Clinical Social Work
and Therapist
Orientation: Eclectic, Family and
Marital Therapy, Solution Focused
Therapy, Coaching and Interpersonal.
Spencerport
 
Rebecca J. Daniels, ACG   
Founder & President
R. J. Daniels Coaching
"Coaching for College Students and Business Professionals with ADD and other patterns related to executive function."
Spencerport, NY.
Phone: (585) 739-9537
Profession: Professional Coach
Orientation; Coaching
danielsr@rochester.rr.com
Profession: Graduate of the ADD Coach Academy. Speaker
Orientation: Specializing in coaching college students and business professionals who are committed to dealing more effectively with the daily challenges of living and working with ADD and other patterns related to executive function.  Helping them learn how to manage the practical activities of everyday living in a more organized, goal–oriented, and timely manner.

Syosset

Cindy  Goldrich,  M. Ed., ACAC
PTS Coaching
"Parent the Child YOU have!"
Syosset, NY 11791
Plainview, NY.  11803
Phone: (516) 802-0593
Fax: (516) 921-1109
http://www.PTScoaching.com
Cindy@PTScoaching.com
Profession: ADHD Education and Coach for Parents, Adolescents, Children and Educators Orientation:
ADHD Educational Services: Providing Education, Training, Support to help improve behavior, compliance,
and motivation. Reduce the stress and the chaos. ADHD Workshops, Created and Facilitate "Calm and Connected"
Workshop Series: Parenting Children with ADHD" Train teachers regarding managing ADHD and Executive Functioning in the Classroom. ADHD Parental and School Support.

Washingtonville

Debra Burdick, LCSW, BCIA-EEG,  BCN
"The Brain Lady"              
3 Continental Lane
Washingtonville, NY 10992
Phone: (860) 460-6899
http://www.TheBrainLady.com
deb@thebrainlady.com
Profession:  Life and ADHD Coach, Licensed Clinical Social Worker, Board Certified Neurofeedback, Provider, Consultant and Trainer.
Orientation: Cognitive Function,  ADHD Therapy, Psychotherapy, Neurofeedback and Self-regulation, ADHD Assessments QEEGs.
ADHD Cognitive Training, Mindfulness, Psychotherapy, ADHD Consulting Business/Workplace, ADHD Workshops and Seminars, Teleseminars and Training.
Programs, Packages and Products. ADHD Educational Services. ADHD Career Counseling and, ADHD Organizing,
Issues:  Acquired Brain Injury, Fear and Anxiety,  Autism,  ADHD, Parenting, Relationships,  Depression and
Bipolar Disorder, Manic Episodes and Peak Performance.  ADHD Alternative Care Practitioner.