Help With ADHD New York
New York ADHD Direc

tory Listings For All Providers
The following is a compiled Listing Provider Directory of New York ADHD Medical Professionals, Doctors, Pediatricians, Therapists, Neuro and Clinical psychologists, Psychiatrists, Physicians, Practitioners, Clinical Providers, Nutritionists and Neurofeedback Specialists, that may be of help with ADHD and ADD. These listings are compiled by City.

Brooklyn

Gobinga Mukherjee, M.D.
Delores W. Duckett M.D.
760 Broadway, Suite 2C150
Brooklyn, NY 11206
Phone: (718) 963-8040
Profession: Pediatrician
Katherine Leddick, Ph.D., BCIA-EEG
"Specializing in transformation using dynamical neurofeedback and contemporary relational psychotherapy."
922 President St, Apt 1F
Brooklyn, NY 11215
Phone: (718) 623-6756
http://www.neurofeedbackphd.com
info@neurofeedbackphd.com
Profession
: NYS Licensed Psychologist, Certified in Psychotherapy, Psychoanalysis and Board Certified in Neurofeedback Therapist.
Orientation
: ADHD Treatment.  Offering  Dynamical neurofeedback a cutting-edge technology for self-regulation.  ADHD Cognitive Training, and Psychotherapy for children and adults with anxiety. Children and Teens:  anxiety, sleep difficulties, depression,  ADD/ ADHD, focus,
concentration, tantrums,  ADHD Anger Management, emotional regulation, moving past traumatic experiences process of adoption,  developmental
problems associated with autism, aspergers, PDD, or other diagnoses, attention, personality disorders. All ages.  ADHD Alternative Care
Kathy Sussell, PCC
Bravo Coaching and Consulting
"Bravo Life Coaching and Consulting Coaching for Teens, College Students
and Adults"
Brooklyn, New York 11231 
Locations:
Brooklyn and New York City
Phone: ( 917) 749-9517
http://bravolifecoaching.com
Find Kathy on: 
Facebook
  and 
Twitter
kathy@bravolifecoaching.com
Profession:
Professional Certified
Life and ADHD Coach
Specialties:
ADHD, Behavioral Issues and Parenting.
Orientation
: Life and ADHD Coaching, College Coaching, Organization Skills
and Consulting
Issues:
  Child or Adolescent,  Procrastination, Impulse Control and Organization Management.
Managing Time: Getting to work or school on time. Learning to plan and schedule.
Procrastination: Starting and finishing tasks. Prioritizing.
Disorganization:
Being able to find the things you need. De-cluttering paper and objects.
Social Skills:
Controlling your impulsivity. Being able to stop interrupting and blurting out.

Lynne Twining, Psy.D
Psychotheapry solutions of New York City
55 Eastern Parkway, Suite 3H
Brooklyn, NY  11238
Phone: 718-398-2015 and (718)398-2365
http://psychotherapysolutionsnyc.com
psychotherapysolutionsnyc@gmail.com
Profession: Psychologist Adult
Orientation: ADD/ADHD Therapy for Adolescents and Adults, Life and ADHD coaching, ADHD Assessments, Cognitive Behavioral, Couple, Family and Marital Therpy, Humanistic, Interperson, Mindfulness-based, Psychodynamic, Relational, Trauma Focused, ADHD Career Counseling
Issues: Divorce, Adoption, Parenting, ADHD Parental Support, Learning Disabilities,Self Esteem, Coping Skills, Peer Relationships, Relationship Issues, Anxiety, Depression, ADHD Substance Abuse, Chronic Impulsivity, Obsessive-Compulsive (OCD), Grief and Trauma and PTSD.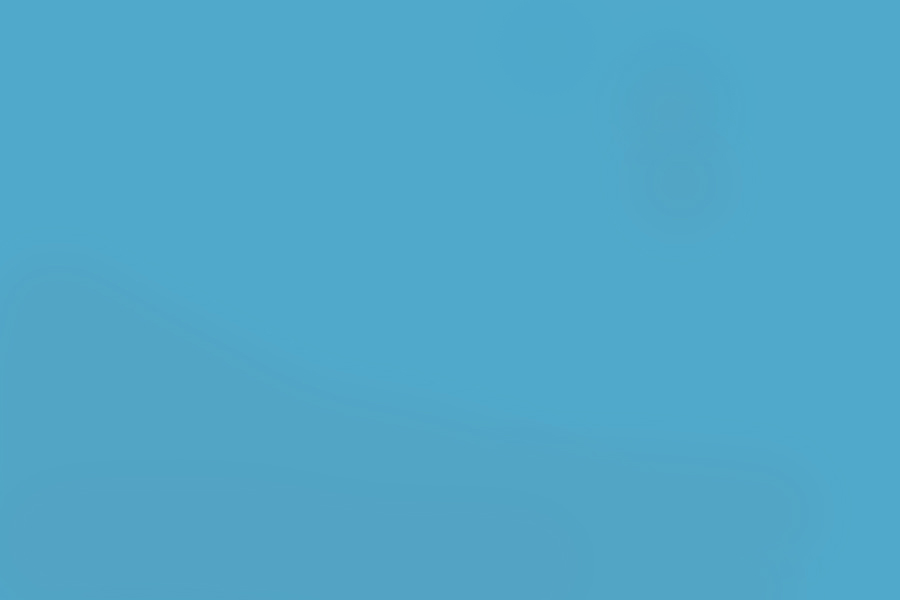 New York ADHD Directory Listings For All Providers
New York ADHD Directory Albany

Cindy Perlin, LCSW, BCIAC
Biofeedback, Neurofeedback, Psychotherapy
"Heal Your Mind and Body,

Realize Your Potential"
Delmar, NY 12054

Albany, NY
Phone: (518) 439-6431
http://www.peakmindbody.com
cperlin@nycap.rr.com
Profession:  Licensed Clinical Social Worker, BCIA Certified Neurofeedback and Biofeedback Practitioner,  Psycho therapist , Speaker and Educator.
Orientation: Attention Deficit Disorder, Traumatic Brain Injury, Depression
Anxiety, Bipolar Disorder, Posttraumatic Stress Disorder, Autism, Age-Related Memory Loss, Other Brain-Based Disorders, Learning Disorders, Obsessive Compulsive Disorder (OCD),  ADHD Anger Management,  Autism, Child or Adolescent, Coping Skills, Traumatic Brain Injury, Asperger's Syndrome, Bipolar Disorder, Sleep or Insomnia. ADHD Cognitive Training.
Treatment Modalities: ADHD Therapy,  Neurofeedback and Biofeedback , Cognitive Behavioral (CBT),  Eye Movement Desensitization and Reprocessing (EMDR), Thought Field Therapy (TFT), Tapas Accupressure Technique (TAT),  ADHD Alternative Care Practitioner.
Diane DeGiovine, LCSW
5060 State Route 30 Suite 2
Schoharie, NY 12157

5 Pine West Plaza, Suite 508
Albany, NY, 12205
Locations: Albany and Schoharie
Phone: (518) 295-8090
http://neurofeedbackandtherapy.com
Profession: Licsened Clinical Social Worker and Neurofeedback Provider.
Orientation: ADHD Treatment, Neurofeedback Training and Verbal Therapy
Issues: Attention, ADHD Conitive Training, Habit Changes, Trauma, Anxiety Treatment, Depression Treatment, Relationship Therapy,
Behavioral Issues, Women's Issues, Family Conflicts, Pain Management. ADHD Alternative Care Practitioner.

Amityville

Donato M. Balsamo, D.O.
Long Island Health & Wellness.
197 Broadway
Amityville, NY. 11701
Phone: (631) 691-1500
Orientation: ADHD Neurofeedback.
 
Danita Ionescu, D.O.
Amityville Family Practice.
100 W. Oak St.
Amityville, NY. 11701
Phone: (631) 264-1800
Profession: Family Practitioner

Armonk

Lawrence Edwards, Ph.D., BCN,
 CHT, LMHC
Optimal Mind
"Live the life you are truly
capable of linving."
BCIA Fellow CEEG
2 Byram Brook Place,
Armonk, NY 10504
Phone: (914) 219-8600
http://www.optimalmind.net
Profession: Board Certified Neuro-biofeedback (BCIAC EEG), Certified Hypnotherapist (CHT)
Licensed Psychotherapist (LMHC) and Founder & Director of OPTIMAL MIND.
Orientation: ADHD Treatment, Psychotherapy, QEEG Evaluations,  Brainmapping, (ADHD Evaluations, Biofeedback, ADHD Neurofeedback,
Deep Relaxation Training, Meditation Training, Hypnotherapy, Transpersonal Psychotherapy, Peak Performance Training, Jungian, Mindfulness-based (MBCT) and Life and ADHD Coaching.
Issues: ADHD Anger Management, Relationship Issues, Trauma and PTSD, Anxiety, Depression, , ADHD Substance Abuse.
Astoria

Vaia Delidimitropulu
Aristotles Pyschological Center
31-09 37th St.
Astoria, NY. 11103
Phone: (718) 721-4300
Fax: 718-721-5600
http://www.aristotlespsychological.com
Profession: Psychologist, Neurofeedback Provider, Educator, Coach and Consultant.
Orientation: Neurotherapy EEG Neurofeedback:  Attention Deficit Disorder (ADHD), 
Hyperactivity in children & adults, Epilepsy, Autism, Dyslexia. Reading and learning programs, ADHD Educational Services, Psychotherapy (individual and group), Marriage and Family Counseling, Hypnotherapy;  Anxiety & phobic disorders,  Depression,  Addiction treatment & recovery,
ADHD Alcohol and Substance Abuse Therapy; Biofeedback., & Support Therapy for Domestic Violence,
Verbal, Physical, & Sexual Abuse.  ADHD Assessments: PsychoDiagnostic Evaluations for ADD/ADHD.
(Vocational, Intelligence, Personality) Psychological Evaluations for Child Custody Cases, No Fault Cases, & Criminal Cases.  Bipolar, Obsessive Compulsive Disorder (OCD), Cognitive Disorders, ADHD Anger Management, Oppositional Defiance Disorder (ODD), Parenting Issues (ADHD Parental Guidance.
Treatment Modalities: Cognitive Behavioral, Neurotherapy, Reality Therapy, Behavior Modification,
Expressive Therapy, Play Therapy, Gestalt Technique, and Hypnosis, Online Counseling Services, ADHD Medication Management. Yoga and Meditation ADHD Alternative Care Practitoner and ADHD Cognitive Training. ADHD Coaching and Career Counseling, Consulting. Ask about our Groups and Classes for all ages.
Babylon

Linda Himberger, CSW              
"It Is Not Always Possible To Avoid The Storms Of Life, But You Can Learn To Dance In The Rain."

60 Fire Island Ave., Suite 103
Babylon,  NY 11702
Phone: (631) 805-4227
http://www.lindahimbergerlsw.com
lindahimberger@optonline.net
Profession: Profession: Clinical Social Work/Therapist
Orientation: ADHD Treatment, Life and ADHD Coaching, Interpersonal, Eclectic, Family Marital, Family Systems. Psychodynamic, Cognitivie Behavioral,ADHD Career Counseling
Issues: Peer Relationships, Self Esteem   ADHD Anger Management, Teen Violence, Sexual Abuse,Trauma and PTSD Self-Harming, Suicidal Ideation,  Child or Adolescent, Family Conflict,  Divorce, Parenting, ADHD Parental Support,   Relationship Issues, Autism Spectrum Disoreders, Asperger's Syndrome, Learning Disabilities, ADHD Substance Abuse,   Anxiety, Behavioral Issues, Chronic Impulsivity, Coping Skills, Borderline Personality, Chronic Relapse,  Depression, Child or Adolescent, Dual Diagnosis, Emotional Disturbance, Obsessive-Compulsive (OCD), Depression and Bipolar Disorder.
Brooklyn
Rimma  Danov,  Ph.D.
Brain Academy
Psychoeducational Testing & Neuropsychological Assessment Center
"Individual Tutoring, Cognitive Testing & Natural Remedies"
95-11 Shore Rd.,  Suite C
Brooklyn, NY.  11209
Phone: (877) 556-9888
http://www.55MyTutor.com
Profession: Neuropsychologist,
Education Specialist
Orientation: ADHD Educational Services Tutoring program
for academic subjects and emphasizes thinking, reasoning, information
processing and retention skills, addressing test anxiety, low motivation, and low self-esteem.
ADHD Cognitive Coaching: Improve focus, memory, organization and other cognitive skills. Cognitive Testing, IQ Testing, Educational Evaluation, and Academic Assessment (ADHD Assessments).  ADHD Cognitive Training. ADHD Coaching.